Bradfords Catalogue Animation
Having recently completed the hefty task of redesigning and building the Bradfords Building Supplies Winter Catalogue, we were faced with the challenge of making some creative to launch the new catalogue, to really shout about it via social media.
We suggested to Bradfords the idea of an animated sting video for two reasons. Firstly, animated dynamic text is a really effective way to convey text information in an engaging and more exciting way. And secondly to demonstrate the new 'flip' feature that this edition of the catalogue features.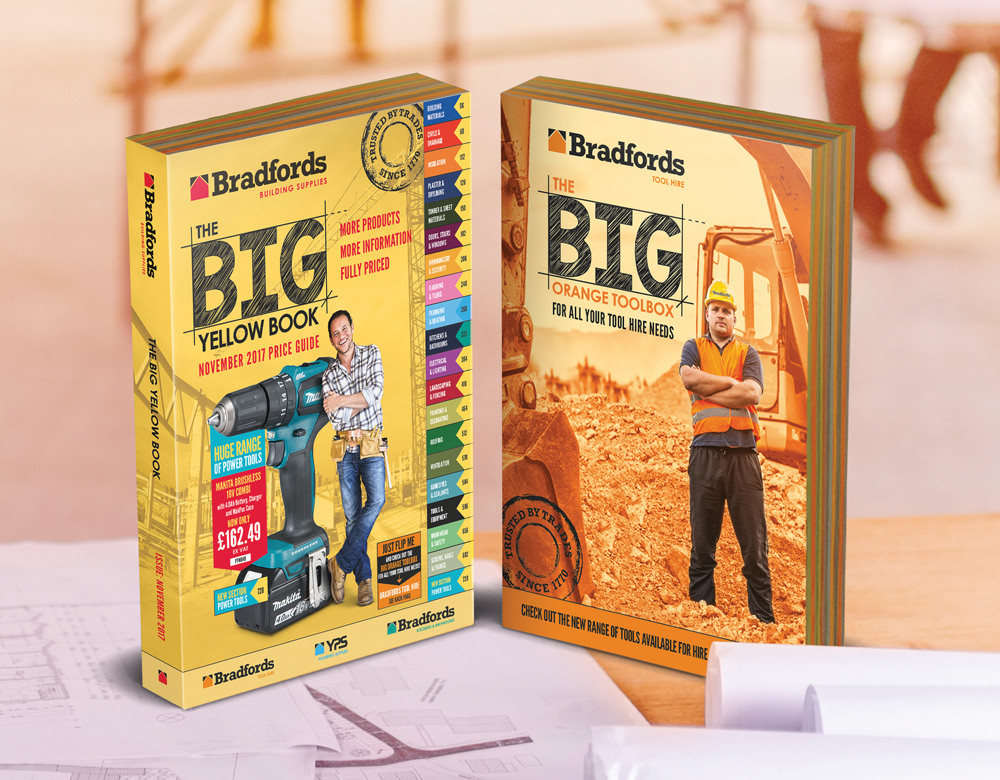 Our animation guru Nich led this little project taking stock photography, mockups of the catalogue itself and royalty free music and putting together a quick and smart little video presentation to launch the new catalogue.
Bradfords were very happy with the resulting video and we had a lot of fun making it at our end. Job well done all round we think!
Click here to see more work we have produced for Bradfords Building Supplies.