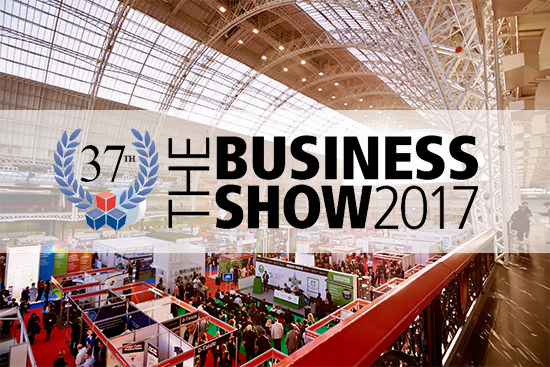 Holla at The Business Show 2017!
Next week, on the 17th and 18th of May, Holla Creative will be trekking down to London for the Business Show 2017, one of the biggest networking and business conferences of the year.
So if you're heading down to the show too, why not come by our stand and have a chat? We'd love to talk and see if we can help you out with any creative!
Based in the Excel Centre, the Business Show is a huge event with a footfall of over 25,000, consisting of small to medium businesses. Holla will be setup in the Startup Zone as we are keen to talk to some of those up and coming businesses and be there to offer any help and advice when it comes to the very first creative briefs for a fledgling company.
Holla Creative is no stranger to the startup. We have produced lots of artwork for new businesses that are just starting out, and have tonnes of experience taking a small, young company and increasing their customer base and sales through the use of strong eye-catching creative and expert PPC and Media planning. In the early days of a business, creative couldn't be more important, so we'll be at the Business Show to let the latest round of new businesses know that!
If you are a business and interested in what we might be able to do for you, why not pop down to the show and come and have a chat? Let us know in the comments or by email if you would like to schedule a meeting with us at our stand at any point during the show and we will be more than happy to accommodate you. With us right on your doorstep, it would be crazy not to! 3 of our studio team will be manning the stand so you will get a great opportunity to talk to the creative geniuses directly and hear all about our processes and the services we offer.
Above all, Holla Creative believes in the power and importance of good creative. So often overlooked or not budgeted for, truly top level creative can actually transform a business and we approach every job, big or small, with this mindset. Not only are we proud of the work we do but we believe in it too.
Who knows, maybe we will be meeting the next generation's Coca Cola and Nike at this show?
If you would like to receive more informative articles like this one, please sign up to the Holla Club Newsletter.